How can the IT and logistics sectors create synergies through MobiliseSME?
Vladimir Rajičić from Belgrade (Serbia) and Jordi Arribas del Peral have decided to start their collaboration through the MobiliseSME programme for 6 months in Barcelona (Spain).
Today we share with you a short story about their collaboration and reveal how they are progressing so far!
Who are the protagonists?
Vladimir Rajičić is the director of PR Home Expert, a microenterprise founded in 2019. He is a passionate web developer, web designer and webmaster specialised in WordPress and Joomla Content Management Systems, who joined MobiliseSME as a Sending Company. 
Jordi Arribas del Peral is the director of Leadmee, a platform founded in 2019 that connects shippers who need to transport goods with carriers who want to fully load their vehicle. Thus, it aims to facilitate contact between carriers, companies and individuals. Jordi applied for the MobiliseSME programme as a Host Company.
What are their objectives?
Through their collaboration, PR Home Expert would like to develop digital skills and knowledge, more specifically on programming, SEO and SEM, as well as make new contacts and learn Spanish.
On the other hand, Leadmee would like to improve Search Engine positioning and functionality of the Leadmee platform.
What is the purpose of their collaboration?
The main objective of the collaboration is the exchange of knowledge and practices, and their entry into the EU market and Balkan countries.
Both sides believe that their cooperation will contribute to the successful development of their businesses, as well as new ideas that will lead to their improvement.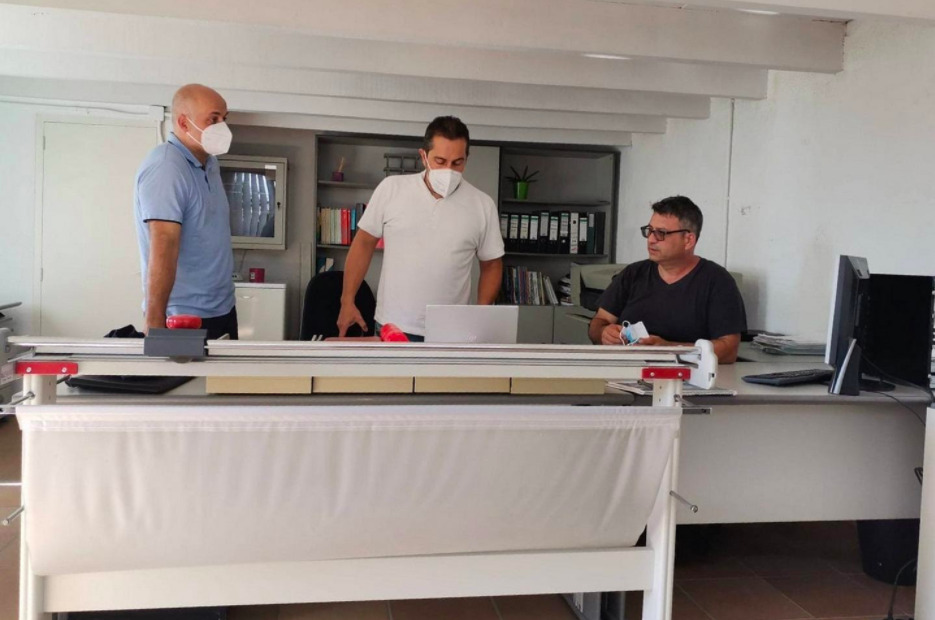 Activity highlights
PR Home Expert and Leadmee started their collaboration at the beginning of August 2021, and at this point of their MobiliseSME relationship they are working on the conversion of the Joomla programming language to WordPress, as well as translating all the functionalities into 10 different languages. 
In parallel, they also collaborate with the digital marketing team and work on a new marketing strategy and content development. 
In short, Vladimir and Jordi saw in the MobiliseSME programme an opportunity to improve their knowledge, experience and businesses in the future.
---
MobiliseSME is a programme initiated by the EU (EURES, EISMEA). It aims to help develop skills and capacities of staff of companies (employees, manager and owners or co-owners) by supporting short term cross-border secondments.
If you want to experience it first hand and invest in the future of your business, our Local Contact Points will accompany you through the whole process – that's what we're here for!
This secondment has been managed by the partners Business Incubator Novi Sad – BINS and Fundación Equipo Humano.