Working hand in hand with the cybersecurity industry
On 6 May, Fundación Equipo Humano (FEH) attended an online event organised by the AEI cluster on Cybersecurity and Advanced Technologies to present MobiliseSME, as a partner and co-leader of the programme.
During the event, FEH participated in a working group comprising companies in the cybersecurity sector from all over Spain, but especially from the region of Castilla y León. The working group discussed various local, regional and national initiatives that promote training and talent retention in companies.
MobiliseSME can help the development of competences, skills and knowledge in the cybersecurity sector, through training stays in other EU companies. In addition, the current context of COVID-19 is serving to redirect strategies and train in skills needed for the new reality.
Thus, MobiliseSME contributes to SMEs' talent retention and attraction strategies by:
1) Creating an internal incentive for growth and continuous training within the company;
2) And attracting new European talent for obtaining new synergies and knowledge (processes, management, innovation, products…).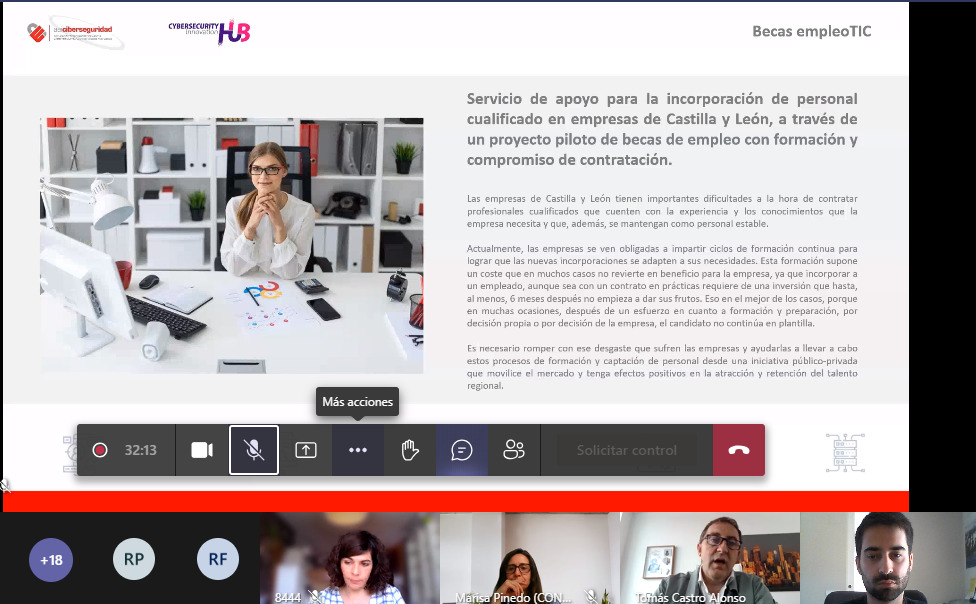 In this working group, FEH shared space with AETICAL (Federation of ICT Companies Associations of Castilla y León), CONETIC (Spanish Confederation of ICT Companies) and Fundación Goodjob, specialised in the integration of people. Other companies, universities, associations and clusters of the sector also attended.
MobiliseSME would like to thank AEI for the opportunity to give us a voice at their event by allowing us to present our programme, demonstrating that their initiatives can also be ours. We hope this is the beginning of a fruitful collaboration.
---
If you want to participate or get more information about MobiliseSME, please check on How to participate or the Local Contact Points.
You may also write us on support@mobilise-sme.eu