SMEs in the wine sector partnering thanks to MobiliseSME
Beata Vlnková & Rudi Verhoest are the owners of two companies in the wine business sector, who started collaborating through the MobiliseSME programme at the end of March 2021.
Beata has travelled from Slovakia to Belgium to partner up with Rudi during 6 months.
They have joined forces to develop their projects, each bringing their own expertise to the table. Although it is not easy during the current situation, their collaboration is bringing out the best in both.
Who are our protagonists and What are their objectives?
Beata is the President of the Association of Sommeliers of the Slovak Republic and CEO of Wine Wave Travel, a wine travel agency based in Slovakia that wants to expand its activities to Belgium.
Her aim is to promote and sell Slovakian and Austrian wines in the Belgian market and expand her network in the country, meanwhile acquiring new competences, such as the Dutch language. She is the Sending Company (SC).
On the other hand, Rudi has thirty years of expertise in the bank and insurance sector in Belgium. He is a wine enthusiast and a cuisine lover who has decided to make a career change: from finance to wine.
He wants to increase his knowledge on the wine sector, improve his tasting skills, learn all about wine sales and eventually, consider opening a future wine business. He is the Host Company (HC).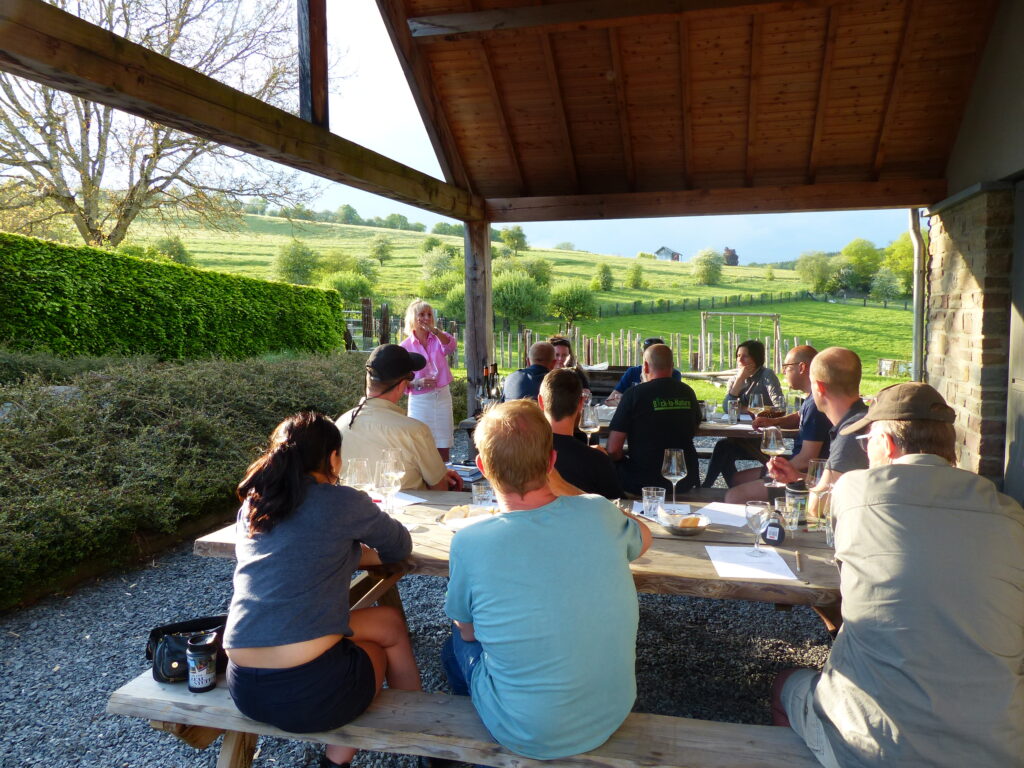 Activity highlights 
Both are currently collaborating on a market research in the region of La Roche, in Ardennes. Together they scout for potential customers and contact the tourist office and gîtes in the region.
Since April, they have organized several wine tastings adapted to the Covid measures. 
They started with only two attendees, but were able to welcome 15 people last week with the cooperation of the local agency Back-to-Nature.
They have also been presenting their project to the Ambassador of Slovak Republic to the Kingdom of Belgium and Grand Duchy of Luxembourg, and talked about a future event at the Embassy to put in contact Slovakian wine producers and Belgian customers. 
Through their alliance, both are exchanging their knowledge in their fields of expertise, sharing their practises and contact networks, while developing their abilities (including languages).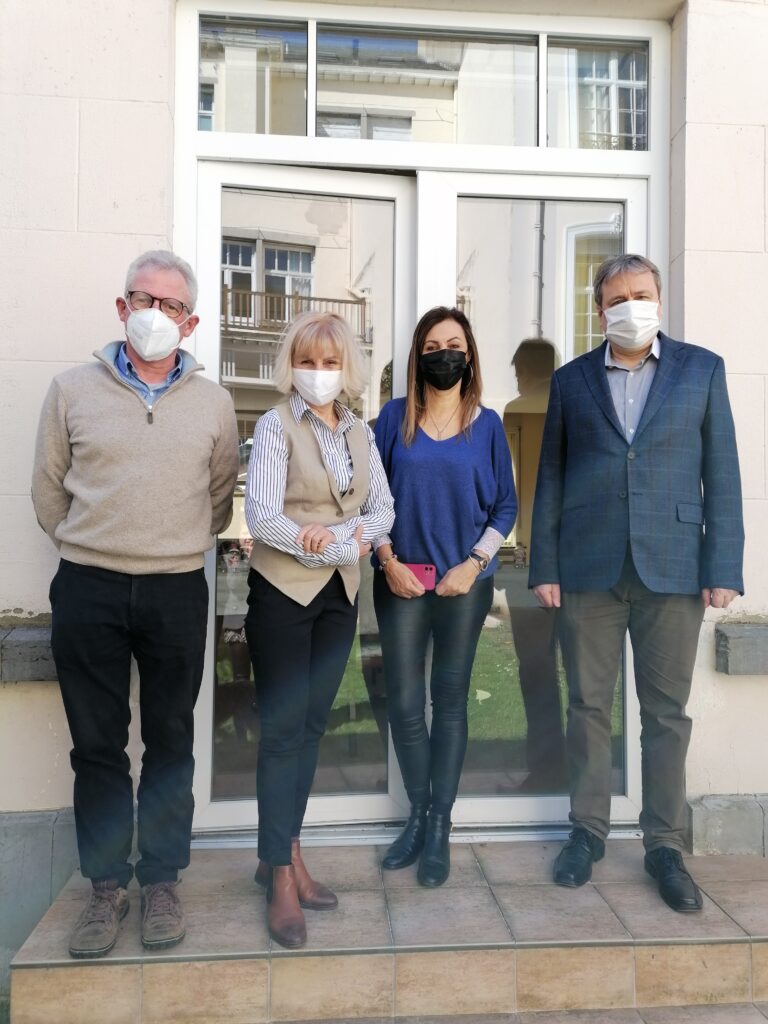 Both are developing a business plan and setting up future collaborations to prepare a scenario after Covid, with the organization of wine tasting events and wine trips between these countries.
Beata and Rudi have seen in MobiliseSME programme the opportunity to partner up and adapt to the current challenges. They are confident many more activities will come towards summer.
---
MobiliseSME programme gives SME's staff the opportunity to take advantage of the opporutnities of the EU single market and develop cross-border partnerships.
If you also want to have this opportunity, our Local Contact Points will accompany you through the whole process – that's what we're here for!