New SME collaboration in Energy Management through MobiliseSME
Discover the story of these two European SMEs that are collaborating in the energy management sector through MobiliseSME.
Who are the protagonists of this successful story?
Luka Gabrić, owner of the Croatian micro company Domino Ltd., decided to participate in MobiliseSME programme as Sending Company to collaborate for 6 months with the Host Company FTN IDEEA Ltd., represented by Filip Kulić.
What does it mean for them to participate in MobiliseSME?
The main idea of this collaboration is to improve practical knowledge in the field of energy management.
Luka is the owner of Domino Ltd., specialized in energy management, so for him this secondment represents an opportunity to gain knowledge about determining the thermal properties of a building, testing the properties of the building and approaches related to the certification process.
For the Host Company, FTN IDEEA Ltd., based in Serbia, this exchange means hosting a self-employed person who will help to acquire knowledge about various rules and regulations in Croatia regarding energy certification.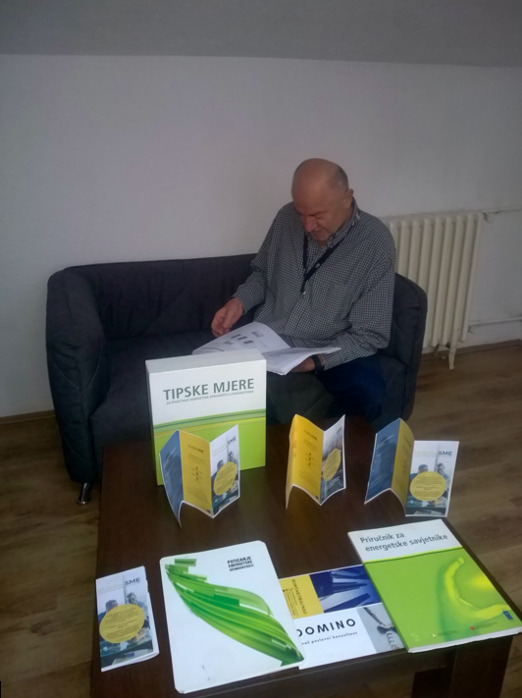 What activities do they plan to carry out?
Both SMEs will work together mainly to:
– Exchange knowledge and practices, especially because the Host Company has spin-off entrepreneurial concept through collaboration with University of Novi Sad;
– Conduct market research;
– Testing the methods, procedures, deadlines and qualifications of professional staff required to perform tasks of determining thermal properties.
What results are expected from their collaboration?
Both SMEs expect to get acquainted with the current situation in the field of energy efficiency, both in the Republic of Croatia and the Republic of Serbia, in terms of regulations, institutional requirements of practice and engineering approach. They also expect the possibility to expand the company's business model by adding new skills. 
But the main expected result of this secondment is the possibility of acquiring an experienced partner and cooperation by the end of next year.
For Luka and Filip, future cooperation means energy audits of buildings, which includes public lighting, industrial plants and all public buildings.
---
MobiliseSME programme helps European SMEs to take advantage of the opportunities given by the EU single market, and develop cross-border partnerships.
If you want to experience it first hand, our Local Contact Points will accompany you through the whole process – that's what we're here for!