How to achieve great results through MobiliseSME – Interviewing Sandra Grabowska and D33
Sandra Grabowska is a Polish freelancer specialising in marketing strategy, digital media, consumer behaviour, brand awareness, and omni-channel marketing campaigns, who decided to join MobiliseSME as a Sending Company.
Anacleto and Lisa Balasso are the owners of D33 sas di Anacleto Balasso & C. Lisa Balasso (D33), an Italian company based in Venice (Italy), which offers services as a communication agency. D33 has participated in MobiliseSME as Host Company.
Sandra and D33 have been collaborating through the MobiliseSME programme for 6 months. Do you want to know how it went? Then don't miss the interview we have conducted with them, in which they tell us all about it in detail:
– Hello, Sandra. Please, tell us a bit about your company and your professional path. Why did you decide to participate in MobiliseSME?
I decided to gain my professional experience right after I started my studies in Journalism and Social Communication. My first internships were in fashion magazines such as Glamour and Elle, as well as in the atelier of designers like Plich and Rina Cossack.
From the beginning, my career has been linked to the fashion industry, as well as working in a freelance position, which allowed me to work with many clients and brands.
In MobiliseSME I saw an opportunity to gain additional experience in a sector I was also interested in but did not have much experience. In addition, the Italian market – a country and a culture that are close to my heart.
During one of my trips to Venice, I met Lisa Balasso, the co-owner of D33 and founder of Venice Design Week (VDW). I was very keen to improve my services and work with VDW, as I had previously worked mainly in the fashion industry, so VDW was a challenge for me, but also a way to improve my qualifications. 
During our conversation, Lisa mentioned the MobiliseSME programme, which would enable us to exchange experiences together. I didn't hesitate for a second and sent in my application.
– And how about you, Anacleto and Lisa? Please, tell us about D33 and how you found out about the MobiliseSME programme.
Our company promotes online other businesses. We create, develop and guard some brands across print and digital, locally, nationally and internationally. We work for and project art and design exhibitions.
We have experience in organisation of exhibitions from the fundraising to the contents and choice of products, designers, partners and media partners. We developed the project VDW and we are running it to create a week of events, exhibitions, talks and meetings in Venice. 
In addition, we like to connect people and brands, so we decided to participate in MobiliseSME because we believe in the connections and networking to generate business. Also because we love to learn and compare what we and others do. Thus, we have the chance to grow up in meetings and work together.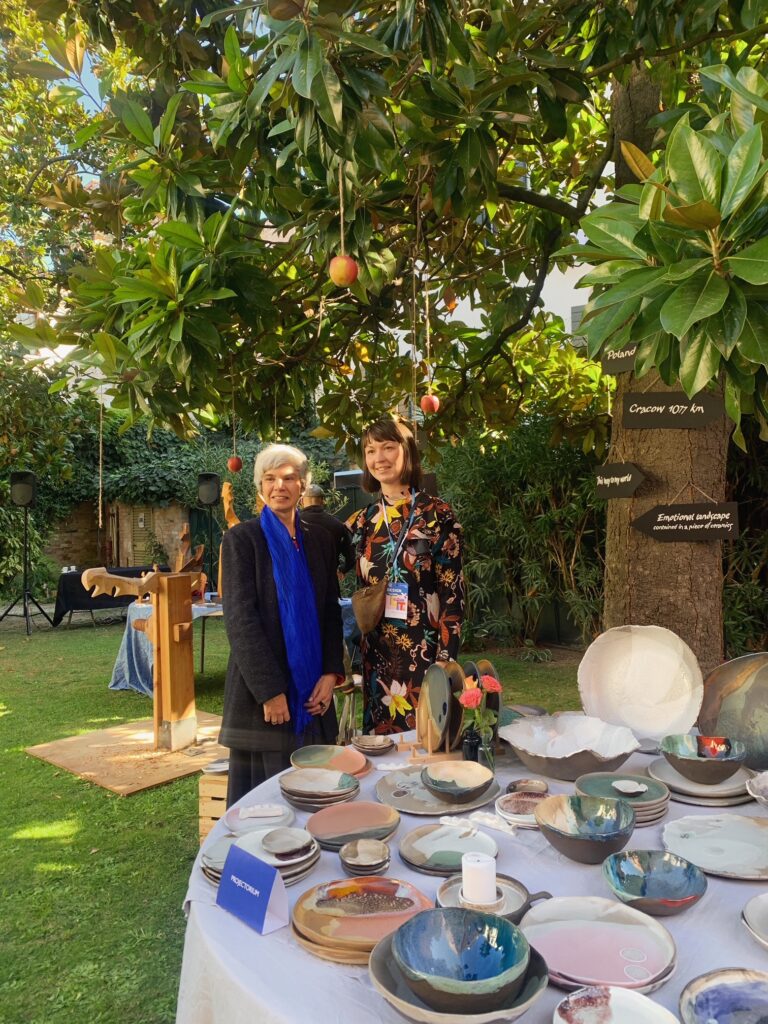 On the other hand, we discovered MobiliseSME through a newsletter and, at first, we thought of using it to go abroad to experience another design week in Europe; however, we did not have the time to do it. So, when Sandra asked to cooperate with us, we thought that this programme was in the spirit of our new experience together.
MobiliseSME gave Sandra the possibility to work in the same room instead of working through video calls, and everything became possible when people work side by side and, of course, problems are easier to solve.
– From a business point of view, how did the collaboration with the Host Company contribute to your company, Sandra? Would you repeat the MobiliseSME experience?
Working with D33 has definitely had a positive impact on my professional life. Thanks to these months of working together and exchanging experiences, I have had the pleasure of meeting many wonderful people and establishing many business relationships, which will certainly not end with the programme, on the contrary.
Moreover, I have gained valuable experience in the art and design industry – from organising exhibitions or large events, such as Venice Design Week, to researching and contacting designers.
From the communication and marketing point of view, it was also a challenge for me because I had to reach different target groups and different media (related to art and design) with my message and promotion. I can certainly say that I have gained valuable experience on the foreign market and I improved my Italian.
In retrospect, I would certainly encourage others to take part in MobiliseSME, as it gives you the opportunity to gather valuable experience in practice rather than theory, to exchange experiences.
Personally, I would not hesitate to apply again and repeat the participation in this European programme. 
– Anacleto and Lisa, briefly describe the matchmaking process and the preparation of activities with the Sending Company. How did the process go?
I (Lisa) met Sandra in Venice by networking with a friend, and later Sandra looked for me and we started to think of developing a project together. So we looked for support and we thought the MobiliseSME programme could be a good chance to get to know each other better while working on a joint project.
The profile of Sandra was different from other profiles that I had in the team, so it could be interesting to have another point of view. She comes from the fashion and journalism worlds, and later we realised this could be helpful to build other projects.
We started to develop some hypothesis of cooperation; then, we opted to develop the Design Market, a project that was on standby for years because we did not have the right team to work on it.
We realised that Sandra has leading characteristics and she was perfect in the role. So she started with the MobliseSME experience creating connections with designers from Poland.
Also, the relationship with the team behind MobiliseSME was so easy, everybody was really cooperative.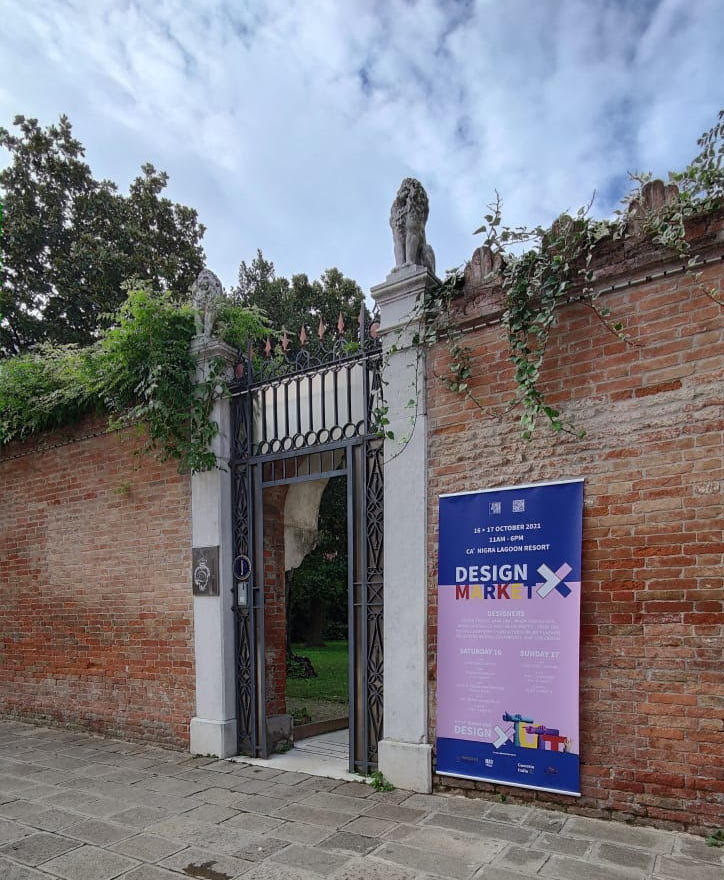 – Sandra, how do you think this collaboration with the Host Company contributed to your personal development?
Certainly, working with D33, mainly at Venice Design Week, has helped me to enrich my professional qualifications.
Thanks to this experience, I have acquired additional knowledge and skills in the fields of art and design, organisation of exhibitions, and large artistic events, getting to know the Italian market related to art and design, the Italian artists and designers, as well as improving my knowledge of the Italian language and establishing valuable contacts, which will certainly pay off in the future.
Moreover, because of MobiliseSME I can also offer more services to future clients and reach out to a new type of clientele – those in the field of art and design. Also, I am already in talks with one potential client who would like to use my services, so I think this is the best confirmation.
Therefore, I can confidently say that working with D33 has definitely improved my current professional position and the services I offer.
– And how did you contribute to the Host Company? Which responsibilities did you have during the time of collaboration?
As a Sending Company, coming to Venice and working with D33 in the organisation of Venice Design Week, since I already had some experience in working on large events (mainly fashion related, such as organising a fashion show) and tasks related to communication, promotion and marketing.
On my part, I also offered D33 my knowledge about Polish artists and the Polish design market, contacts with artists and knowledge of important events in this industry in Poland.
However, when organising the Design Market event, I focused on what I felt good at, i.e. promoting the event in social media, media and marketing.
Additionally, I was responsible from the very beginning for scouting Polish brands and guiding them from the moment of registration to participation in the event itself.
I think that after our collaboration through MobiliseSME, D33 will enrich its knowledge about the Polish market and Polish brands, especially ceramic ones. Also thanks to my networks, my Host Company has also made contact with media, such as WhiteMad or Gazzetta Italia.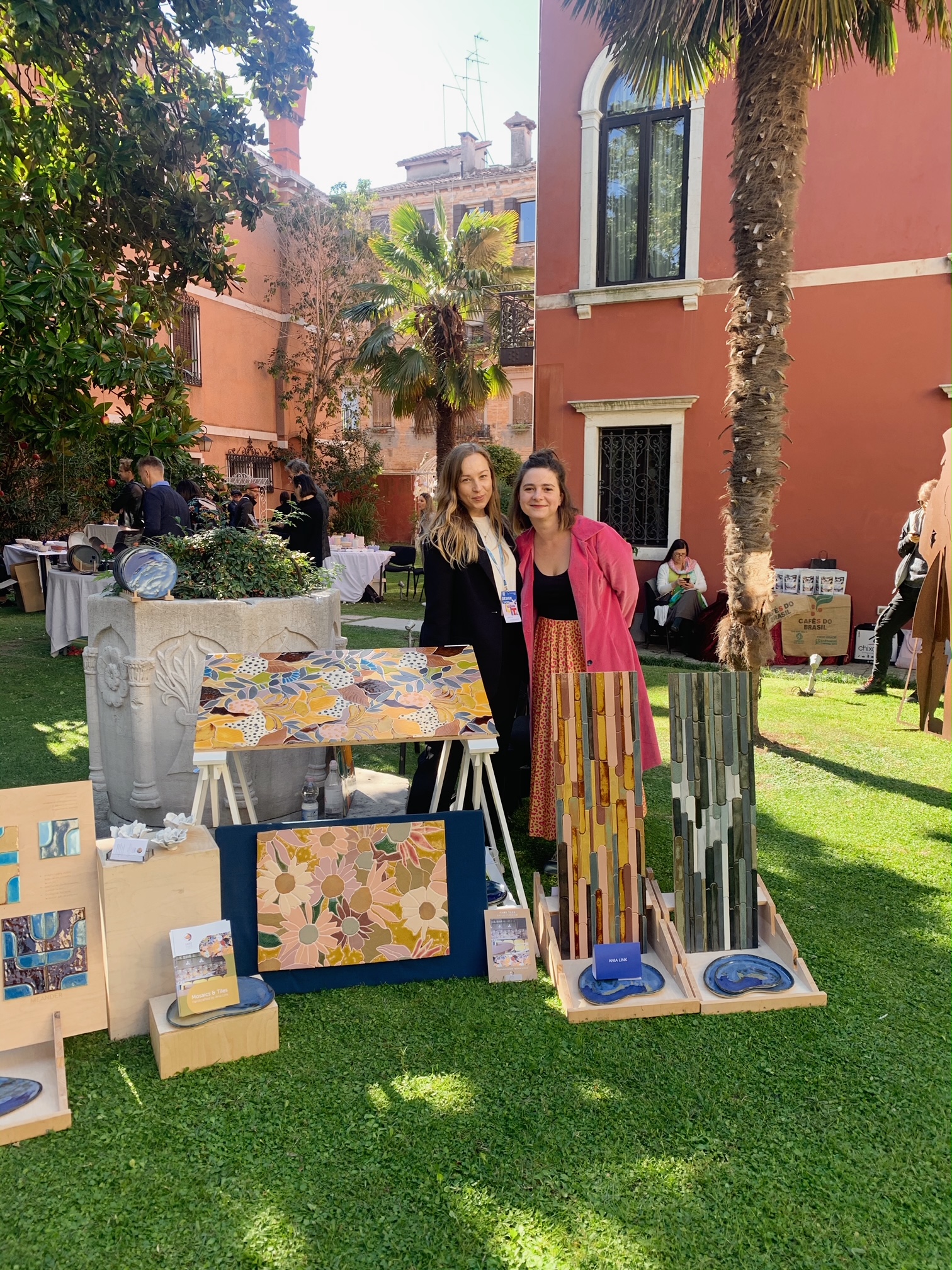 – What about you, Anacleto and Lisa? How do you think the collaboration with Sandra contributed to D33? 
Sandra contributed to one project in particular. This experience or an exhibition of designers from Poland in Venice can be repeated in the next few years.
We also developed one event that we had not started before because we did not have the competence inside our company and because we were too busy.
The main result of our collaboration was the satisfaction of the companies from Poland that Sandra invited to the Design Market of the VDW. The atmosphere of the event was curated in every detail with professionality.
Thanks to this, we now have a format that can be used from other countries to participate in VDW.
– Do you plan to continue the collaboration after the experience with the MobiliseSME programme? If yes, how so?
Yes, after our time together and our work on the VDW, we want to continue our cooperation. What's more, we are already continuing our collaboration and working together on the next edition of Venice Design Week. 
During VDW, I (Sandra) was fully responsible for a new project, which was the Design Market. During the Design Market, thanks to our Polish-Italian cooperation, as many as 5 Polish ceramic brands were presented.
Since the Design Market turned out to be an unquestionable success, which was confirmed by numerous publications in the media and by the opinions of satisfied designers, we decided to organise another Design Market during VDW in 2022, and even go one step further.
Also, we want to transfer the format of the event to Milan and organise a Design Market, during the most important event in the world of Design – Milano Design Week. The first talks and meetings on this topic have already taken place.
– Which role do the Local Contact Points play in sharing this information?
Undoubtedly, the Local Contact Points (The Italian-Slovak Chamber of Commerce and Forum of the Adriatic and Ionian Chambers of Commerce) were extremely helpful and always there to help in preparing for the collab, completing documents and during the MobiliseSME experience itself.
Finally, we also think that the MobiliseSME programme should certainly be further promoted and made more widely available, since very few people around us knew about the existence of such a programme and the opportunities it offers.