«MobiliseSME allows us to foster partnerships and jointly explore new possibilities for professional expansion»
Branko Sekulić is an architect and co-owner of the Serbian company SEKULIĆ-ATTAR ARCHITECTS, which has participated in MobiliseSME as a Sending Company.
Daniel Lorenzo is an architect and co-founder of the Spanish firm LoCa Studio, which has participated as Host Company in our programme.
Branko and Daniel have been working side by side for 6 months in Barcelona (Spain), a collaboration that has been possible thanks to MobiliseSME.
Read on to see what this half-year experience has been like:
– Hello, Branko! Could you tell us a bit about your company and your professional path? Why did you decide to participate in MobiliseSME?
We are a family-owned company that is in a generational and professional transition from audiovisual communications to architectural and interior design services.
Our headquarters are in Belgrade, but as we were educated and professionally trained in Barcelona, our focus is to establish professional relationships internationally.
We found out about the MobiliseSME programme through our colleagues from Spain. We saw it immediately as a great opportunity to foster our collaboration and to jointly explore new possibilities for professional expansion.
– How about you, Daniel? Please, tell us about your company and how you found out about the MobiliseSME programme.
We are an architecture and urbanism firm with expertise in urban regeneration. We are based in Barcelona, but we operate in the mainland and the Canary Islands. Actually, we have also participated in projects in Georgia and Great Britain.
We were contacted directly by the MobiliseSME Local Contact Point in Spain, Fundación Equipo Humano. The programme was explained to us, and we quickly understood its potential.
After the first contact, we proposed other companies in Europe we were already in contact with, to take advantage of MobiliseSME with the aim of fostering our collaboration.
– From a business point of view, how did the collaboration with the Host Company contribute to your company, Branko? Would you repeat the MobiliseSME experience?
The collaboration with LoCa Studio has encouraged us to focus and profound in the European Commission programmes and to develop projects of mutual interest.
The most important contribution from the Host Company has been their highly professional attitude, knowledge and willingness to give a maximum professional support to the project we are developing.
LoCa Studio opened us a door to interesting new professional contacts, which helped us to sharpen our thoughts and develop new business ideas that we are working on together.
The main benefit obtained after this collaboration is the closer look to the professional workflow and difficulties that our colleagues are facing in the sector in Spain.
This motivated us to re-examine our approach, understand the congestion points, and to think of new ways to overcome these hurdles for fostering our future collaboration.
Thus, we would definitely recommend participating in MobiliseSME, as we would repeat this same business experience.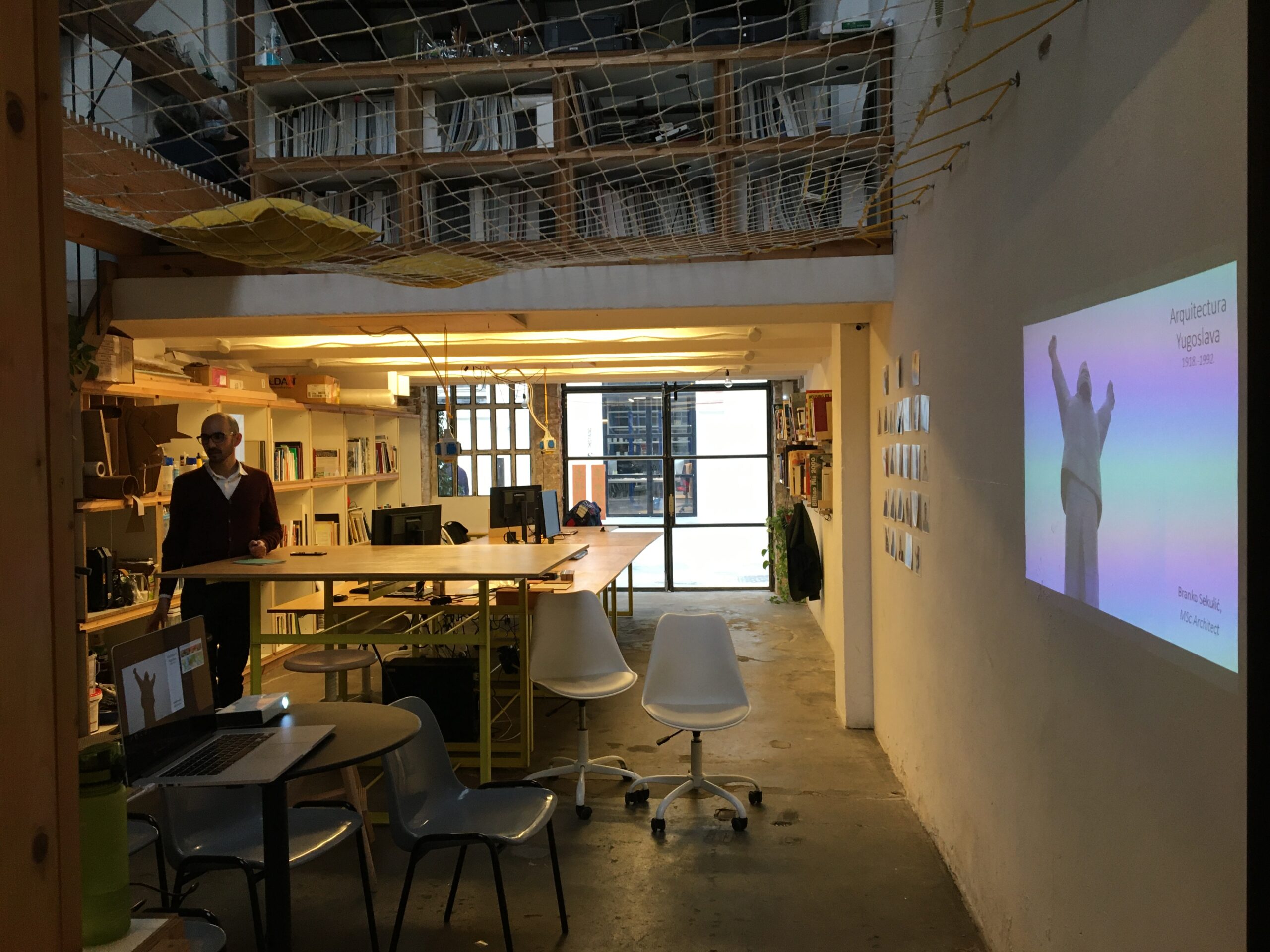 – Daniel, could you briefly describe the matchmaking process and the preparation of activities with Branko? How did the process go?
We had previous contact with the Sending Company, since we had linkages from Spain and Barcelona.
We both were interested in expanding ourselves across Europe, but distance makes it difficult to start new projects.
The Sending Company has expertise and knowledge on Serbia, a target country for our company's international expansion. Likewise, the goals and objectives of both SMEs are in line.
– Branko, with which knowledge, techniques or information have you contributed to the Host Company? Which functions and responsibilities did you have during this collaborative period?
I have contributed to the Host Company working on the research information about the viable joint projects development in Serbia, Spain and Europe.
The research consisted in getting familiarised with European Commission general programme strategy and goals, and the closer understanding of the frameworks, funding opportunities, calls and application process.
After each step of analysing and synthesising the information, we both commented on the most interesting lines to continue with in-depth research and project proposal ideas.
This helped LoCa Studio, because, besides its strong interest in the programme framework, due to its ongoing work volume and projects, it could not find enough focus to approach the subject.
Through the participation in these activities, I was professionally much respected, obtained new experiences, and quickly understood mutual points of interest with the Host Company.
The final result is that I now have a holistic understanding and I am very motivated and optimistic about continuing this collaboration, developing new projects and achieving common goals with LoCa Studio.
– Daniel, how did the collaboration with the Sending Company contribute to your SME?
We have drafted a European Project proposal for the Horizon Europe Framework Programme that is firstly set in the Canary Islands but we expect to replicate in other places in Spain and Europe. This is our goal.
Likewise, we have collaborated in specific projects by enhancing the quality and precision of the resulting work. Thus, we want to strengthen our collaboration from now on.
Branko, the architect we hosted, has compatible capacities with our firm, which will drive new collaborations in projects in both Spain and Serbia.
– Do you plan to continue the collaboration after the experience with the MobiliseSME programme?
Daniel: During our collaboration period, we had an opportunity to get to know each other's professional value system and we absolutely share our professional points of view.
We are certainly interested in continuing our collaboration. We found that the Sending Company and, specifically, Branko has complementing professional qualities with our professional activities.
We jointly started developing a project that is much of our mutual interest, within the sector. We are focused on projects with a social responsibility code of practice, and our common goal now is to obtain funding through Horizon Europe.
Branko: Definitely. Our goal is to finish developing our project proposal and, hopefully, to get enough funding for starting with its realisation.
We are focusing on a project with a social responsibility code of practice within our sector.
Besides, we recognized technical complementation and we will tend to help each other in the ongoing projects as well.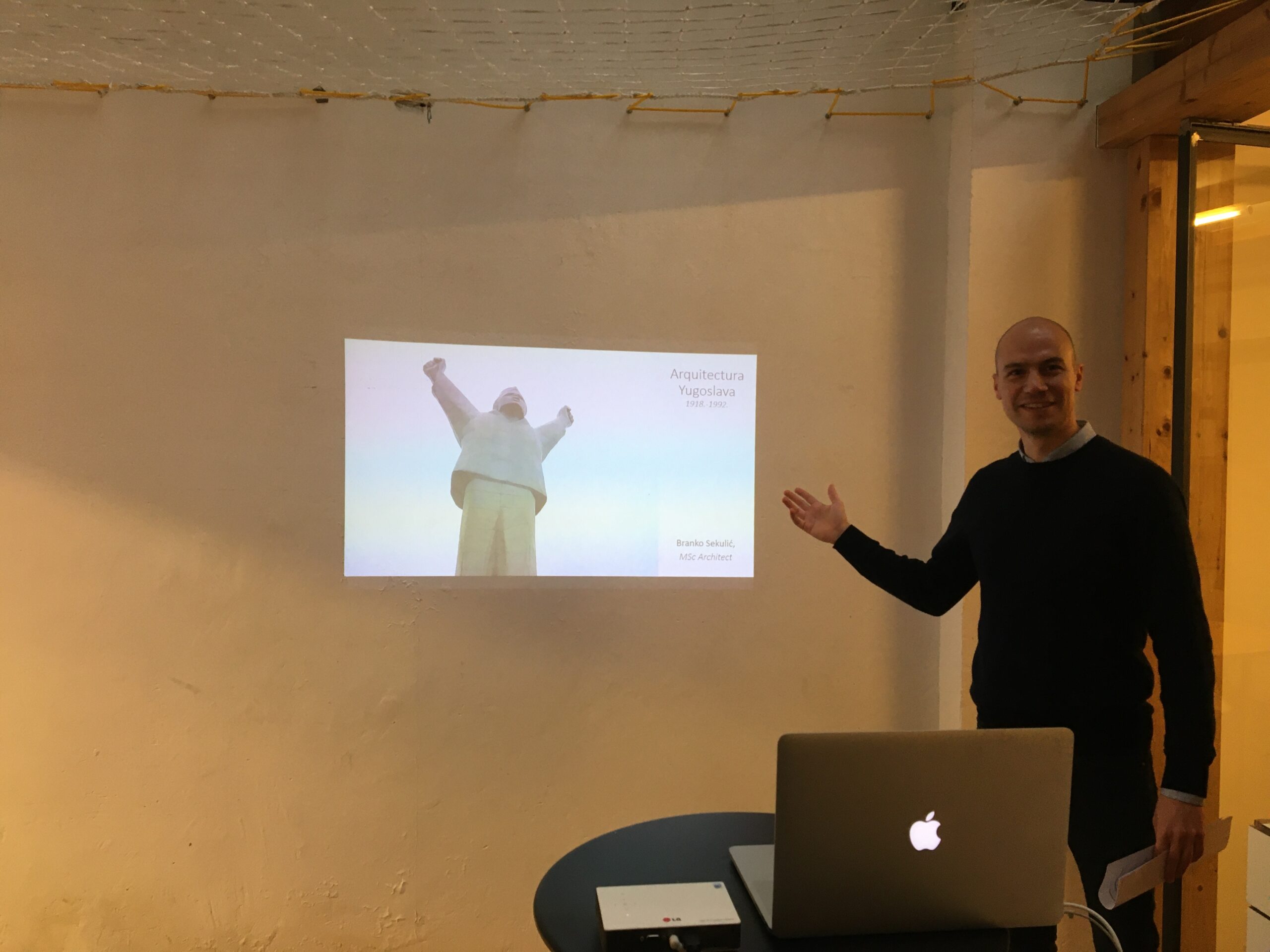 – Last but not least, did you improve your knowledge of mobility of workers within the EU after your participation in MobiliseSME? Which role had the Local Contact Points in sharing this information?
Very much so. We never had a similar experience before.
The MobiliseSME experience helped us fundamentally to broaden our professional views, to understand the scope of the EU collaboration objectives, and to get encouraged in approaching projects in a more holistic and collaborative way.
The Local Contact Points -Fundación Equipo Humano and Business Incubator Novi Sad– did a great explanation of the objectives of MobiliseSME and clearing of any potential doubts we had. 
Likewise, the knowledge and advice they shared with us about the potential local administrative and legal hurdles helped us a lot to go smoothly through all the process.