«MobiliseSME broadens our understanding of how others work and think, making us more tolerant and inclusive»
From January to April 2022, Susanne Jorde Lunde, from the Norwegian company Storm Communications, and Angelo Marina, from the Italian company Telemaco s.r.l, have worked together in Florence thanks to MobiliseSME.
How did their collaboration go? And what did they get from this experience? They told us in the following interview:
– Hello, Susanne. Please, tell us a bit about your company and your professional path. Why did you decide to participate in MobiliseSME?
Storm Communications is a Norwegian communications and public relations agency, specialised in corporate and crisis communications, and established in 2018.
Our goal is to be the best communications agency in the market focusing on corporate and public affairs.
We decided to participate in the MobiliseSME programme because we hoped it would allow us to strengthen our network in the European Union, help us prepare for international expansion and expand our knowledge on how other agencies operate.
– How about you, Angelo? Please, tell us about your company and how you found out about the MobiliseSME programme.
Telemaco is an innovative SME specialized in web and software development, as well as in online and offline communication, which provides creative solutions to help companies expanding their business using our technical, communication and consultancy skills to achieve their goals.
When we found out about MobiliseSME through our Local Contact Points (Fundación Equipo Humano and Forum AIC), we decided right away to be part of it, being our main goal to help the company building an international network of business partners.
– From a business point of view, how did the collaboration with the Host Company contribute to your company, Susanne? Would you repeat the MobiliseSME experience?
Our collaboration contributed the company in many ways.
Not only the several meetings with relevant businesses that I had when living abroad would lead to new businesses opportunities in the future, but also it has helped strengthening our attractiveness as an employer, because this opportunity does not often exist for smaller organisations like ours.
Additionally, the project we collaborated on for the exchange involved several digital tools that I did not have a lot of previous experience with, allowing me to gain some knew knowledge on how to set up and optimise things such as Google ads campaigns and YouTube ads. Not to mention the new and great experience of managing cross-border projects.
We would not hesitate to recommend the MobiliseSME programme to other companies, believing that many businesses in our situation would benefit from this experience.
Also, we would repeat this business experience if the opportunity presented itself again.
– Angelo, please, briefly describe the matchmaking process and the preparation of activities with Susanne. How did the process go?
The whole application process has been seamless, carried with great enthusiasm from both parts.
We started working with Storm Communications a couple of months before the SME application, as we both were involved in an EU-funded project promoting fruit and vegetables across European countries.
We even started discussing a potential partnership at the beginning of July 2021, but we had to pause the process until early November 2021.
Since the beginning, we have been interested in companies in the same business sector as ours, but with different strengths.
– How do you think this collaboration contributed to your companies and personal development? Would you recommend participating in MobiliseSME?
Susanne: The collaboration contributed to my development also in several ways.
Firstly, the months spent in Florence created numerous opportunities for networking building, having participated over the course of the three months in several meetings, launches and events that provided many opportunities to get closer to the local businesses. 
Secondly, by being integrated into a new agency, with different culture, management structure and ways of doing things, I gained a lot of new perspectives on agency best practices.
The insights derived from this exchange was inspiring and helped me to provide recommendations and suggestions for areas for improvement in the home agency.
Lastly, Telemaco has a broader service offering and working in the technical sphere than Storm Communications, which helped me gaining a better understanding of how one can incorporate digital tools and marketing to help clients to reach their communication objectives.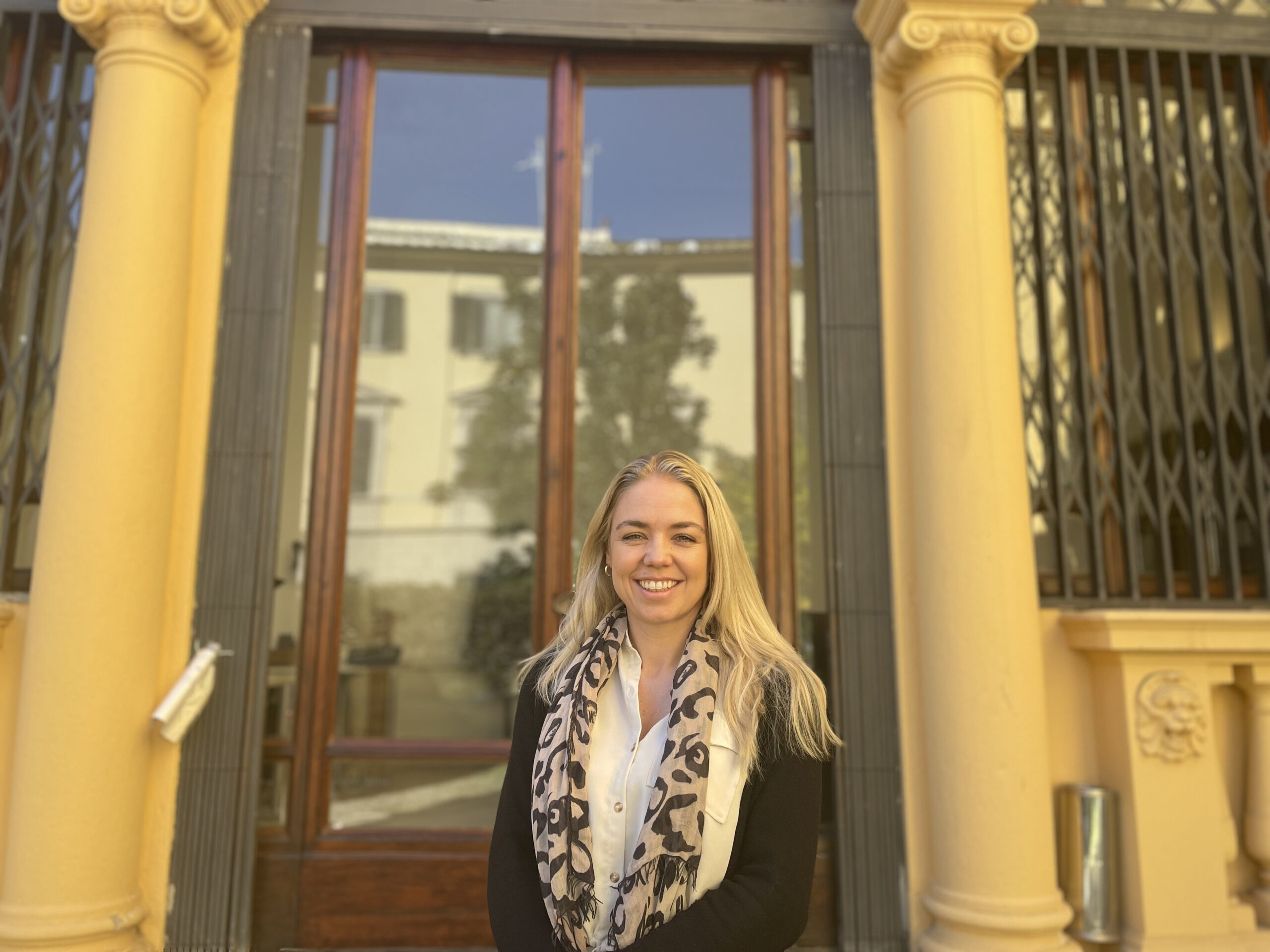 Angelo: During her stay, Susanne contributed with her skills within project management, public relations, communication expertise and industry knowledge about the food industry.
For the "I LOVE FRUIT AND VEG FROM EUROPE" campaign, her understanding of the food industry, the consumer preferences, trends and communication efforts in this field came in handy.
Also, I have to outline the completion of an exclusive press event with 80 industry professionals, ambassadors, CEOs and influences focused on food and sustainability. 
Besides, Susanne has had a positive impact overall on the work environment of Telemaco, from both morale and skill-sharing point of view.
From our direct experience, we can only recommend participating in MobiliseSME and, hopefully, we will also be able to repeat this experience with other companies around Europe.
– Angelo, do you plan to continue the collaboration with Susanne after the experience with the MobiliseSME programme?
Yes. During our collaboration, Susanne had several conversations with our project leader regarding future collaborative opportunities.
We are yet to confirm any concrete projects, but we are still exploring opportunities in the food and tourism space as this is the interest of our SMEs.
– Last but not least, did you improve your knowledge of mobility of workers within the EU after your participation in MobilisSME?
The exchange highlighted the importance of opportunities that exist when workers can move across borders.
The European Union is highly dependent on a the sense of unity and belonging among its member states, and we believe that the best way to achieve this is to break down some of the boundaries that exist between us.
MobiliseSME does not only give us friends for life and teaches us about different cultures, but it also broadens our understanding of how others work and think, which in our opinion makes us more tolerant and inclusive.