«MobiliseSME is a wonderful and productive learning experience that results in practical and strategic knowledge transfer»
Zuzana Palovic is an academic whose work focuses on migrations in Central and Eastern Europe. She is the founder and co-director of Global Slovakia, which has participated as Sending Company in MobiliseSME.
Thomas Willomitzer is the founder and CEO of Snapscreen, a company based in New York with offices in Austria, which has participated as Host Company.
Zuzana and Thomas have been collaborating for 6 months in Austria thanks to the opportunity provided by MobiliseSME.
Here you can find the interview we had with them following their participation in our programme:
– Please, Zuzana, tell us a bit about your company and your professional path. Why did you decide to participate in MobiliseSME?
Global Slovakia is a not-for-profit, non-governmental organisation whose stated purpose is to share Slovakia with the world.
Our objective is to uncover and communicate to global audiences what makes Slovakia unique.
Thus, a critical part of this endeavour has always been to educate Slovak youth and to reconnect the Slovak diaspora with their ancestral roots.
In this way, we seek to cultivate a healthy, heartfelt, and strategic bond between Slovaks of all ages, including those whose families left their ancestral homeland.
Global Slovakia has produced and published a number of books and has been widely represented in national and international media.
The organisation has also played a key role in recent changes in the Slovak Citizenship Act, giving Slovak descendants easier access to become Slovak citizens.
On the other hand, we decided to participate in the MobiliseSME programme because we wanted to learn how to become more economically empowered and self-sustaining.
Even though our organisation is a non-for-profit, we still need to generate profit in order to cover our costs and pay our salaries. Hence, we wanted to learn, shadow and knowledge-transfer from a tech startup that is more advanced than us in fundraising, but also in generating products and services for B2B sales. 
We found out about the programme after completing an Erasmus for Young Entrepreneurs exchange via our Local Contact Point – the Slovak-Italian Chamber of Commerce.
– And how about you, Thomas? Please, tell us about your company and how you found out about the MobiliseSME programme.
Snapscreen's SnapOdds technology helps sports media and sportsbook operators in the sports gaming industry to quickly convert viewers into betters during live game feeds.
The individual bettors get an upgraded betting experience, which also boosts the ROI in the sports betting lifecycle – for prospective clients.
We were established in 2016 and operate in the high tech sector, with support from the Austrian government and a body of international investors.
We decided to participate in MobiliseSME upon being approached by Global Slovakia. We viewed it as a good opportunity for skill and knowledge exchange.
– From a business point of view, how did the collaboration with the Host Company contribute to your company, Zuzana? Would you repeat the MobiliseSME experience?
It was a wonderful and productive learning experience that resulted in practical and strategic knowledge transfer.
We would certainly repeat this business experience and equally recommend participating in MobiliseSME for other businesses interested in growth enhancing experiences. 
The main benefits we received from the exchange was the expansion in our economic scope and understanding, by learning first hand how a successful and emerging company manages their finances and investor relations, as well as fine-tunes their products and services to cater to business and customer demand, so as to sustain themselves with the end goal of generating profit.
This for-profit orientation of the Host Company offered a new perspective and lens through which Global Slovakia could view her economic activities or lack thereof. And, therefore, strive to make more profit from the wealth of already established materials, by funnelling the unique content into appropriate packages that speak to the end consumer.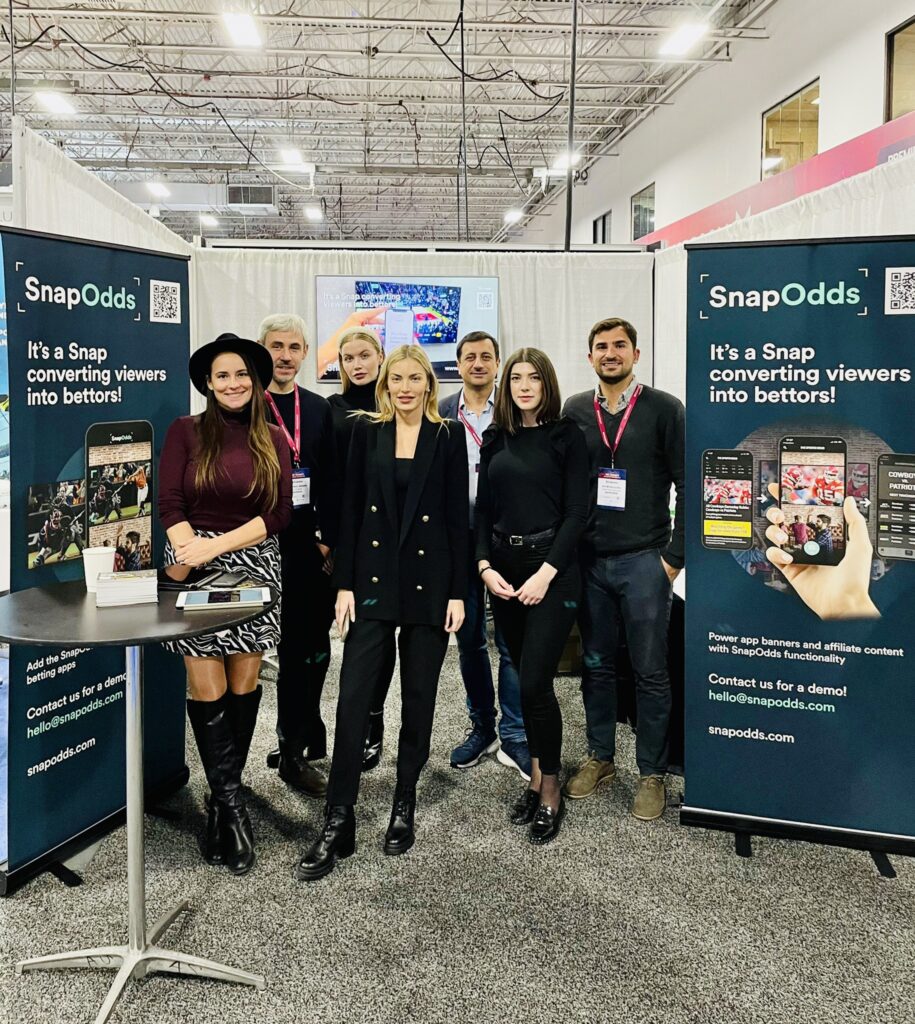 In the process of the 6-month exchange, Global Slovakia produced a 5-year strategic plan, alongside developing new products and services for the explicit purposes of revenue generation – such as tourism retreats and Global Slovakia Academy courses.
In addition, we have learnt to approach traditional patrons (non-profit investors) with more clearly defined 'asks'. Borrowing and building on the knowledge acquired from the Host Company, particularly vis a vis business relations with venture capital investors. 
– Thomas, please, briefly describe the matchmaking process and the preparation of activities with Zuzana. How did the process go?
After a conceptual layout covering the course for the 6-month MobiliseSME partnership was produced with the Sending Company, we found the matchmaking and on-boarding process straightforward and easy.
Global Slovakia had an interesting profile, both in terms of a R&D skillset as well as marketing and branding skills, particularly in regards to the brand storytelling.
As an Austrian company focusing on the US and global market, we welcomed the opportunity to work with a native speaker with a marketing background, specially in product storytelling. 
– Zuzana, how has this collaboration helped your professional development?
The exchange was extremely valuable because it allowed me to shadow, observe and learn from the day-to-day operations of the Host Company, including the tasks and responsibilities of Thomas as its CEO and founder.
This experience offered a privileged insight into what it is like to create, build, manage and execute an emerging tech startup, alongside the daily short-term and long-term operations.
That is not only backed by the founder's own money, but also that of investors – including venture capitalist funds in the 1 million + range, with their own high performance demands, including that of return on investment. 
I was very inspired by the new, practical and hands-on-learning I received by observing and learning from Snapscreen – both at home and in terrain, that is in operation in Vienna, but also at several international trade shows, including New Jersey and London.
It was equivalent to an economic crash-course and business upgrade, also in terms of helping me change perspectives from a non-for-profit approach towards a for-profit approach to business and services, resulting in future organisation self-sustenance but also in new job creation. 
– And with which knowledge, techniques or information have you contributed to the Host Company? Which functions and responsibilities did you have during this collaborative period?
As I already mentioned, I have been involved in direct knowledge and skill transfer throughout my participation in MobiliseSME.
This includes consistent and active feedback and suggestion making on numerous aspects of the Snapscreen's business, including improvements in the products and services messaging, alongside its overall communication strategy. 
I, as a 4x published author, academic and speaker, had previous experience with personal storytelling and business narrative creation. Thus, I applied my know-how and experience at the Host Company – for the purposes of improving their communication strategy.
I made suggestions for improvement both in corporate messaging, as well as media storytelling and outreach, encouraging Thomas to get more involved in media, interviews and podcasts -as a means of transmitting to wider audiences the use value of his company's unique value proposition and tech. 
I have also participated in direct B2B and B2C product and services sales, also via participating in several international trade shows for the global sports betting industry.
These high density clusters of relevant stakeholders offered me unique opportunities to meet with numerous industry experts, investors, company competitors but also end to end customers.
After shadowing, listening and observing Snapscreen team execute product demonstration and sales calls and meetings, I engaged in direct sales meetings alongside Snapscreen employees but also solo. 
In conclusion, it was an invaluable experience in a new industry that allowed for rich knowledge transfer into Global Slovakia's own operations.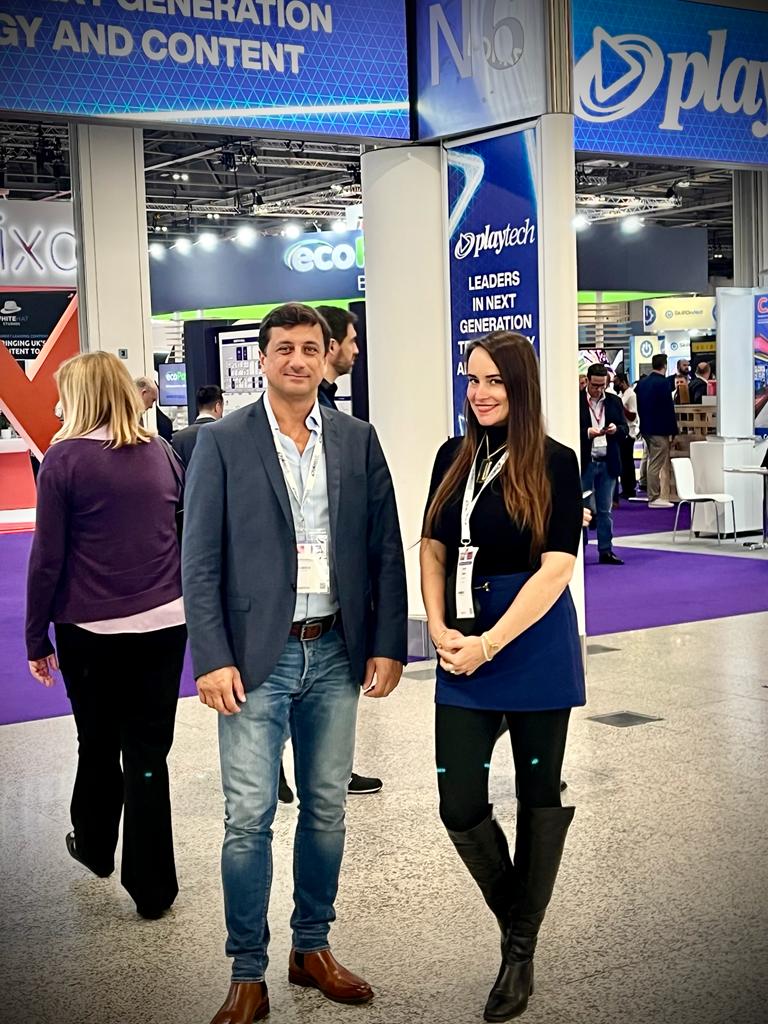 – What about you, Thomas? How do you think this collaboration with the Sending Company contributed to your company and personal development? Would you recommend participating in MobiliseSME?
We found this partnership beneficial, as both Zuzana and Global Slovakia were also able to participate in two trade shows, internationally.
Zuzana provided excellent in-person representation of our product and services, and even hosted several B2B meetings due to a scheduling conflict.
However, the main result obtained from this exchange is the prospect of an ongoing narrative branding service between the Sending Company and us. 
Therefore, we would repeat this business experience as it was a value-add to our company, despite the short-term nature of the MobiliseSME experience.
– Do you plan to continue the collaboration after the experience with the MobiliseSME programme?
Yes, we plan to once again collaborate, since we welcome the value-add of fresh eyes and skill sets that are from outside the parameters of our companies and sectors.
For example, the creative and non-for-profit lens of Global Slovakia is refreshing in terms of providing new insights and perspectives as to how Snapscreen business can position itself as an innovation catalyst in the tech/ gambling sector.
Secondly, we have enjoyed the reward of participating in a knowledge exchange, whereby we can help mentor others, in the challenges and opportunities of working in a dynamic and cutthroat sector.
– Zuzana, last but not least, did you improve your knowledge of mobility of workers within the EU after your participation in MobilisSME? Which role had the Local Contact Points in sharing this information?
As a trained scholar in international migration, I thoroughly enjoyed this international cross-border opportunity to strengthen ties with a community (tech start-ups) and country (Austria) that I previously had little engagement and exposure.
This was an incredibly enriching experience that not only upgraded my knowledge base and further developed my business skills, but it also gave me new horizons of international exposure in a fast and emerging industry.
That enhanced my personal business network, as well as inspired me to become more economic minded in Global Slovakia's own operations and future. 
On the other hand, the Local Contact Points, both in Slovakia (the Slovak-Italian Chamber of Commerce) and Austria (WKO) were incredibly helpful and supportive throughout the entire process, from on-boarding to contract completion. It truly felt like they were there for us, and would look for ways to help me overcome any future problems or barriers. I am very grateful for their assistance. 
If I may make any future suggestions for improvement of the MobiliseSME programme, it would be to make a more far-reaching information campaign across Europe, in terms of raising awareness of this valuable exchange opportunity that also includes financial compensation.
I personally believe that this programme is a wonderful channel to not only improve industry knowledge and develop new skills for our businesses, but also a platform and means to build-bridges across companies, communities and countries –  this transnational / intercultural engagement is truly the future of Europe.
Thank you so much for allowing me and Global Slovakia to be a part of this valuable exchange and programme!